Toad in the Hole
July 04, 2006
Language Notes
I found the following mysterious sentence on the Web site of my old hometown, the Borough of Paxtang, Pennsylvania:
The company has set up water buffaloes for affected customers to utilize at the GIANT on Linglestown Road in Susquehanna Township and in front of the Colonial Park Mall near Red Lobster. Affected customers should bring clean containers in which to store the water.
The concrete meaning of "water buffaloes" is fairly clear from context, but that's the first I've heard the phrase not in connection with these: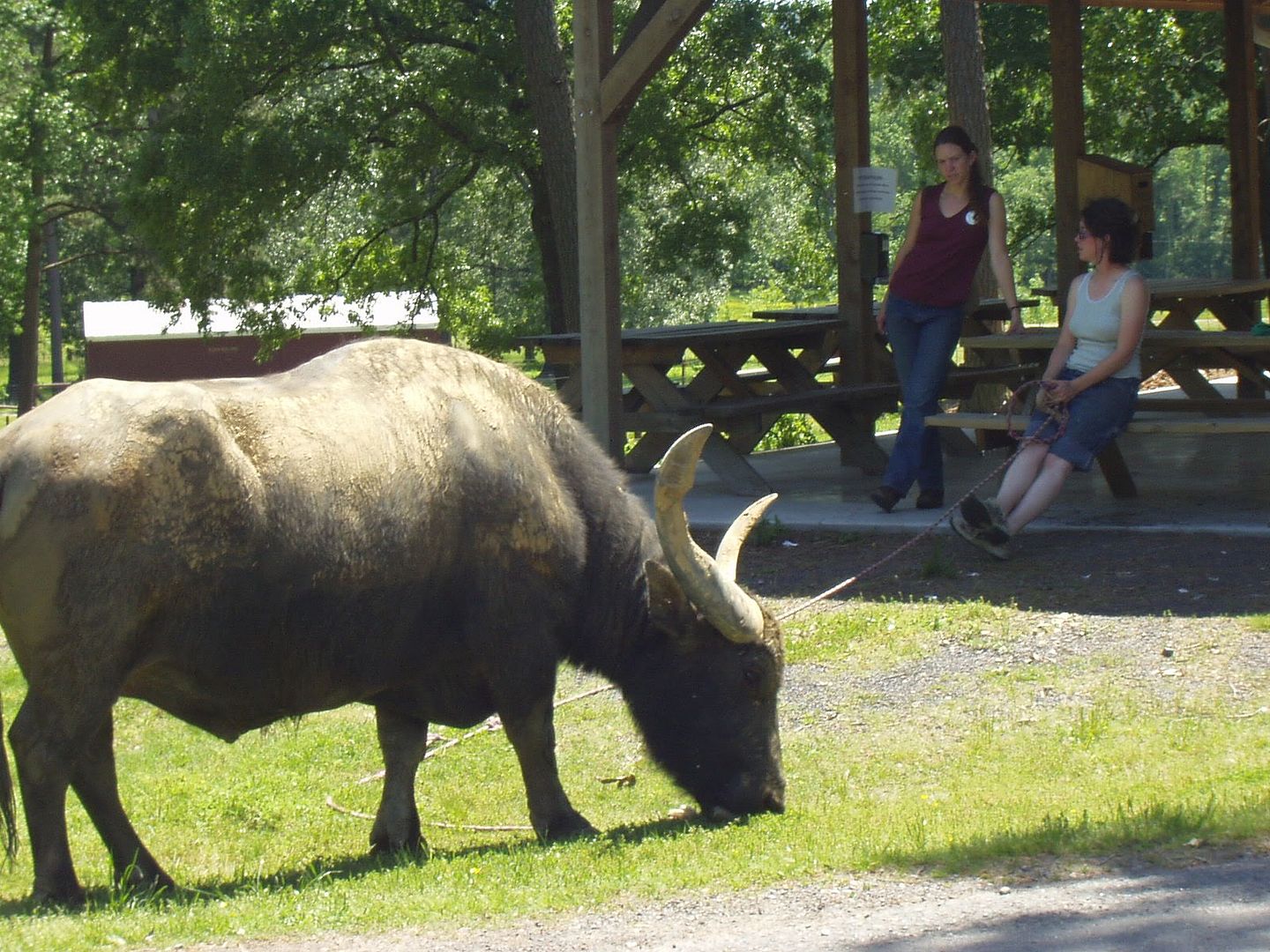 And wouldn't you like to have that in your job description?
Posted at July 4, 2006 05:52 AM

Comments
What an adorable beast! Look at those ears and that gentle face! Awwwww.
Posted by: Sara at July 4, 2006 04:50 PM
I met him (and his conspecific companion) and took that photo maybe 30 miles outside Little Rock, Arkansas. AFAIK they're all still there, except probably the young women, who would likely be on to other things. The buffalo paddock (with wallow) is visible from the road, which occasioned one of those birders' U-turns and our visit there, and first contact with the organization.
That's Heifer International (Heifer Project)'s demo-farm base.
Posted by: Ron at July 4, 2006 05:30 PM